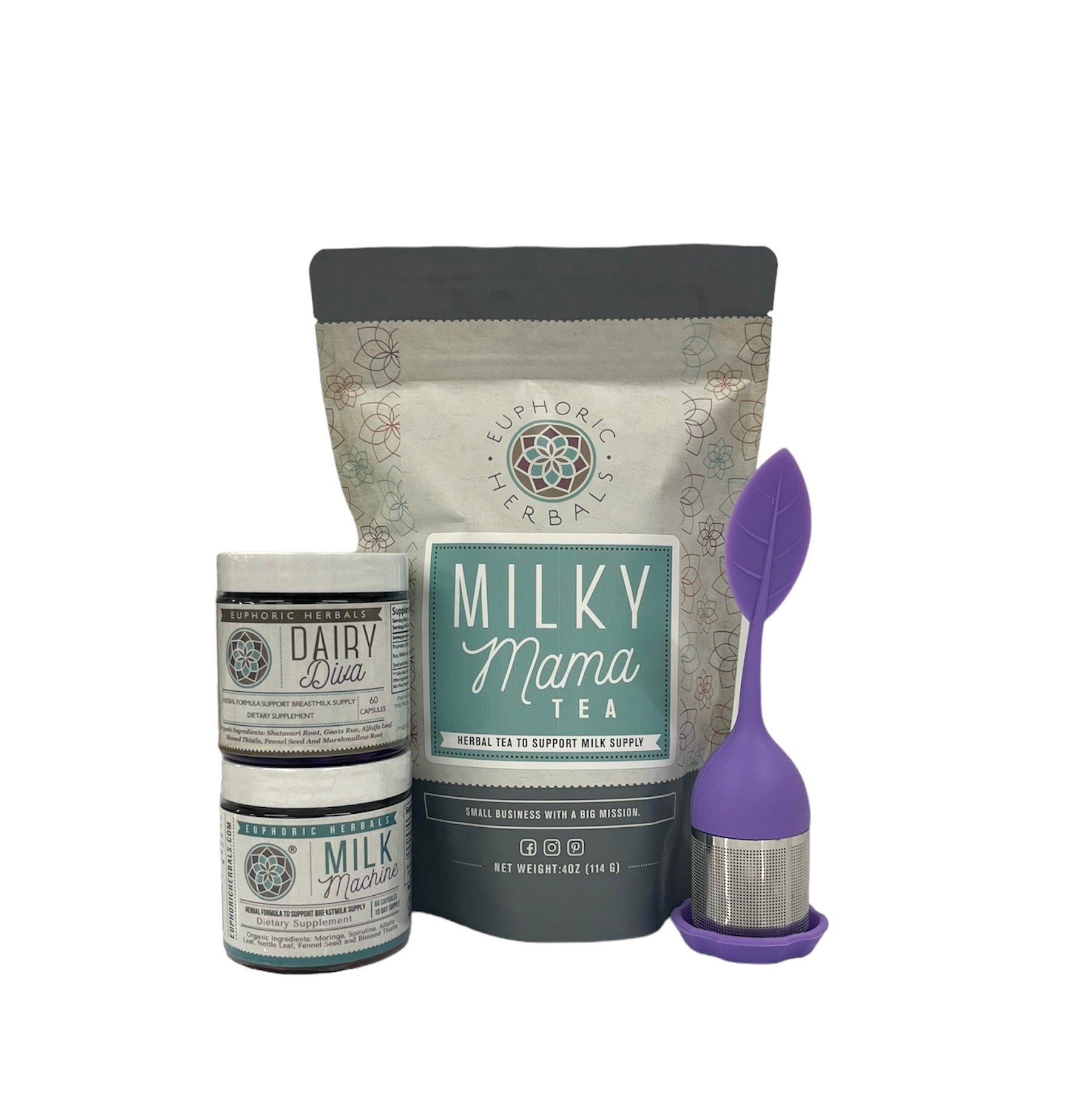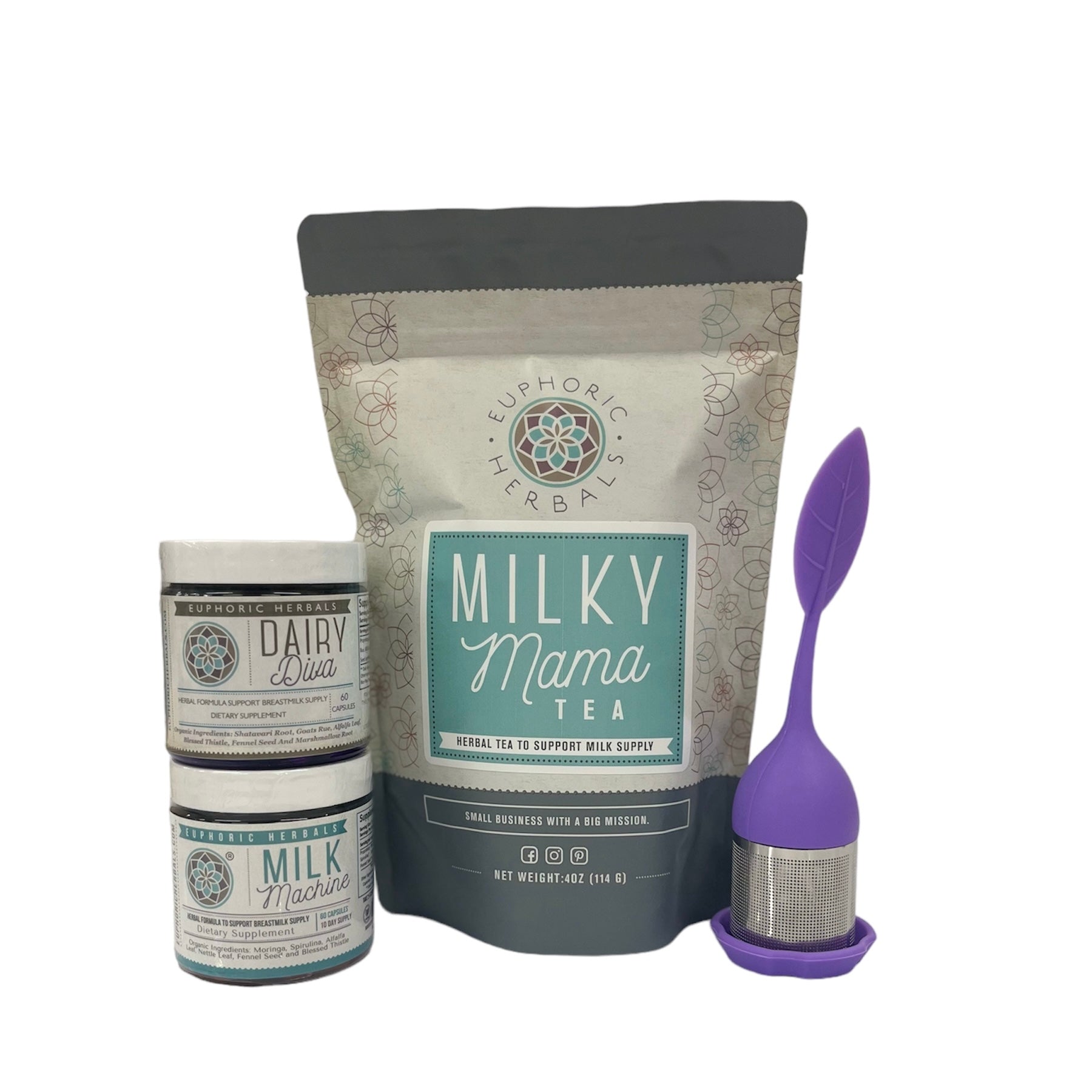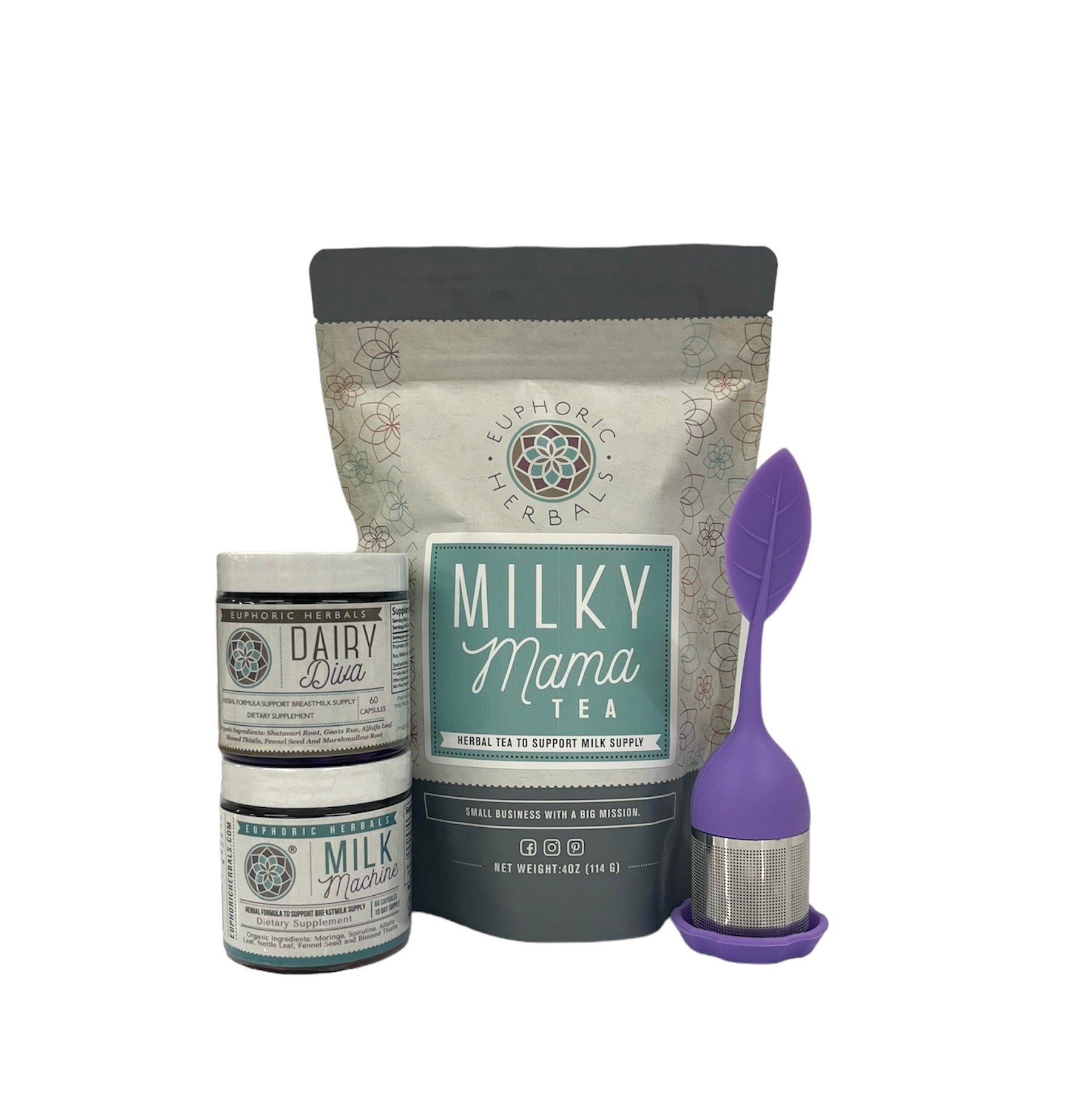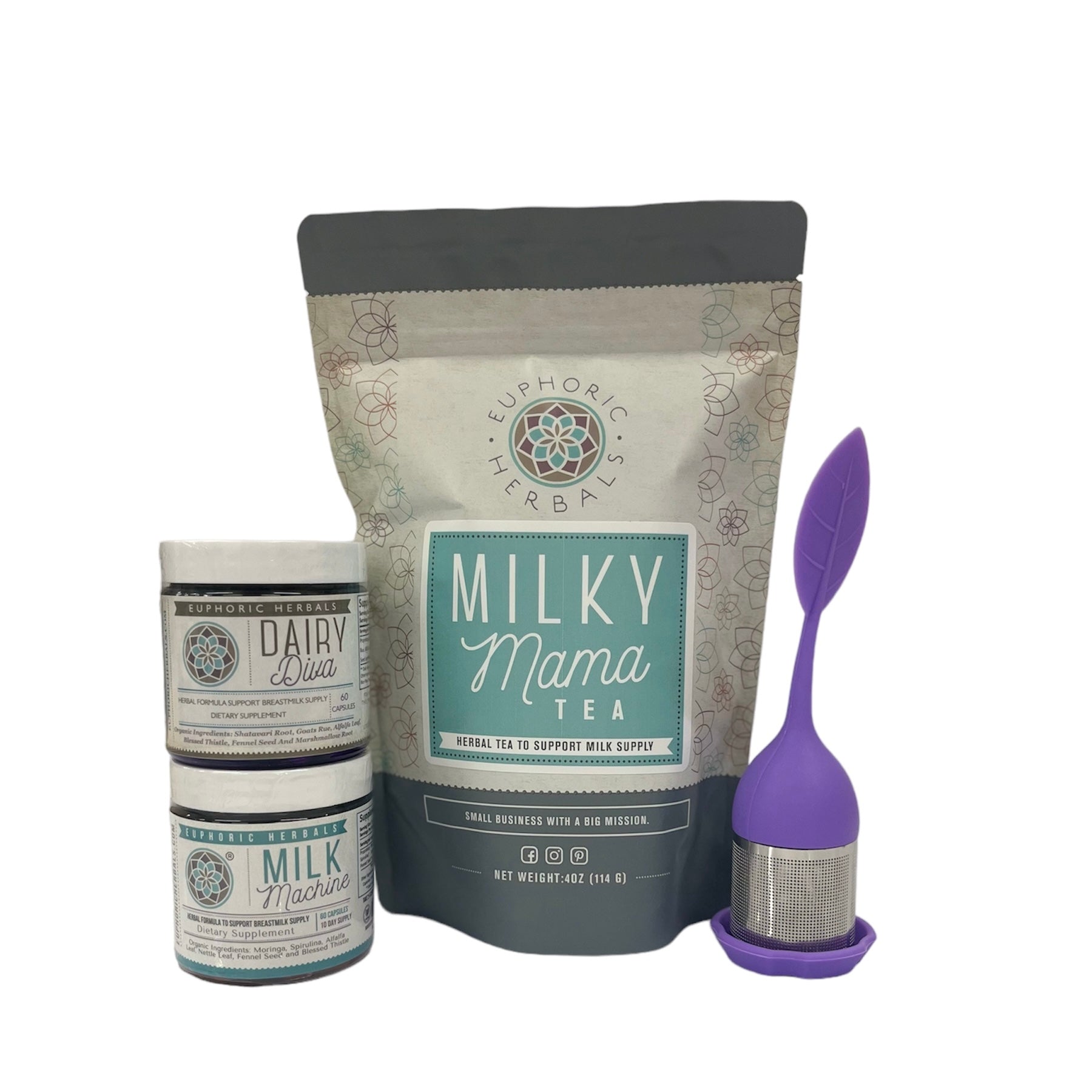 Breastfeeding Lactation Bundle
LEVEL UP YOUR MILK SUPPLY
Rated 4.9 stars by 1000+ Satisfied Customers
Tired of stressing over low milk supply? We Got You.
Our Best-Selling Breastfeeding Lactation Bundle offers a proprietary blend of nutritive herbs to increase lactation through nutritional support.
LEVEL UP YOUR BREASTMILK SUPPLY!
Our best-selling Breastfeeding Lactation Bundle is paving the way in nutrition for breastfeeding mothers, Made by a mother for mothers.
No Artificial Sweeteners or Flavours -

has no added sugars

Made with all organic ingredients -

100% pure organic herbs

Vegan Ingredients -

100% plant-based ingredients

Supports nursing & Postpartum mothers to increase their milk supply

- Helping Moms Boost their Breastmilk supply while maintaining a Healthy Diet.

Safe for nursing mothers

- All herbs used are USDA certified organic
How It Works...
DAY-TO-DAY USE
Take 2 capsules three times a day with 8 ounces of water
MILKY MAMA TEA
The Milky Mama Tea can. be brewed and taken any time of the day with any meal of your choice. Try it iced with honey or agave syrup!
MAXIMIZE EXPERIENCE
To maximize the results of Dairy Fairy Capsules, ideally take these capsules on an empty stomach. If you can't tolerate them on an empty stomach, take them with a meal.
ENJOY!
A delicious loose leaf herbal tea blend for increasing and enriching breastmilk.
❤️ Trusted By 1000+ Happy Parents
"After just TWO days of taking the Milky Mama Tea and Milk Machine, I saw an increase of 3 ounces! I pump after each feed and usually get about 5 ounces but today I got a whopping EIGHT ounces of milk! I'm seriously crying right now. My older two children couldn't breastfeed long and I want nothing more than to hit a year of nursing with this child as she's my last. I feel so relieved because of Euphoric Herbals, that goal seems not only possible but very likely. Thank you Cindy! I owe all of my nursing success to you."
Emily
⭐️⭐️⭐️⭐️⭐️
"As a tired, working, first time mom, I was overwhelmed with not being able to make enough milk to support my baby. I felt like a failure. I am so thankful that I found Milk Machine, it has easily double my supply within 48 hours! I also really enjoyed that there was no herbal strong smell or after taste."
Alyssa
⭐️⭐️⭐️⭐️⭐️
"I was producing 5-6 oz before and once I started taking it I now make 14-15 oz in the morning and 10 oz every 3 hours. I now have 10 bags of 6 oz each in the freezer and I cannot explain how amazing these pills are! It didn't bother his tummy either ❤️ Thank you! I will buy again so worth the money!"
Laura
⭐️⭐️⭐️⭐️⭐️
Rated 4.9 stars by 1000+ Satisfied Customers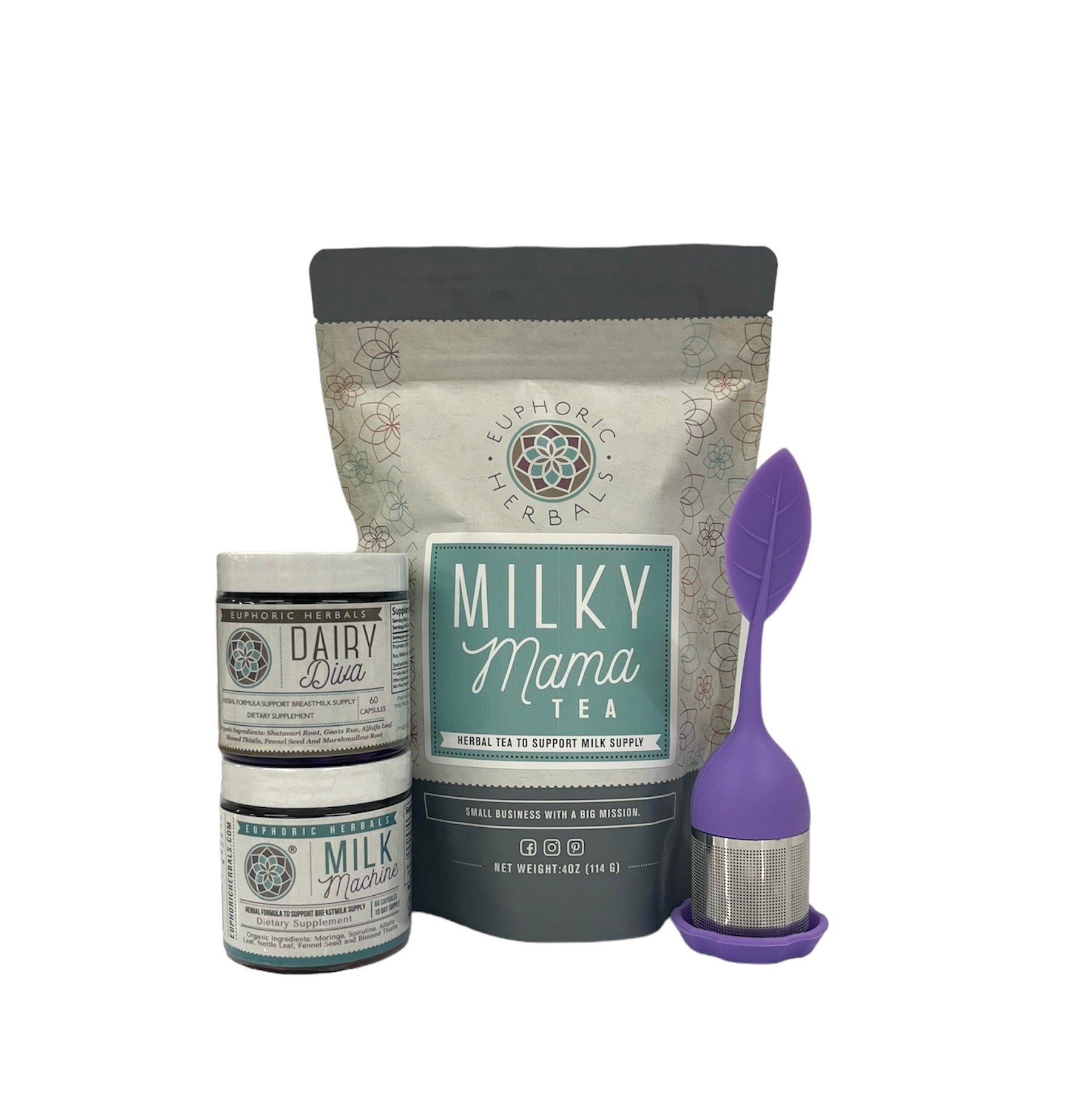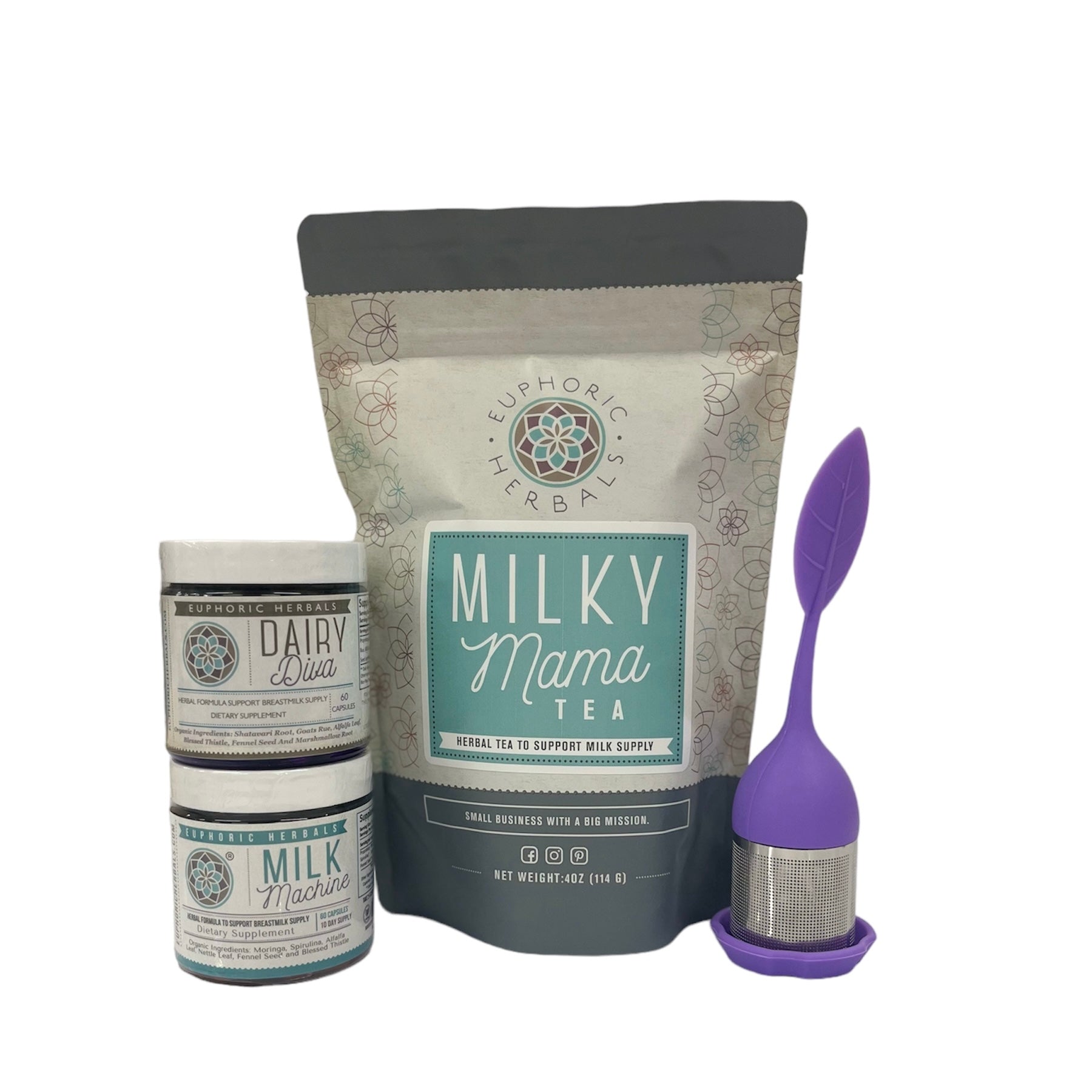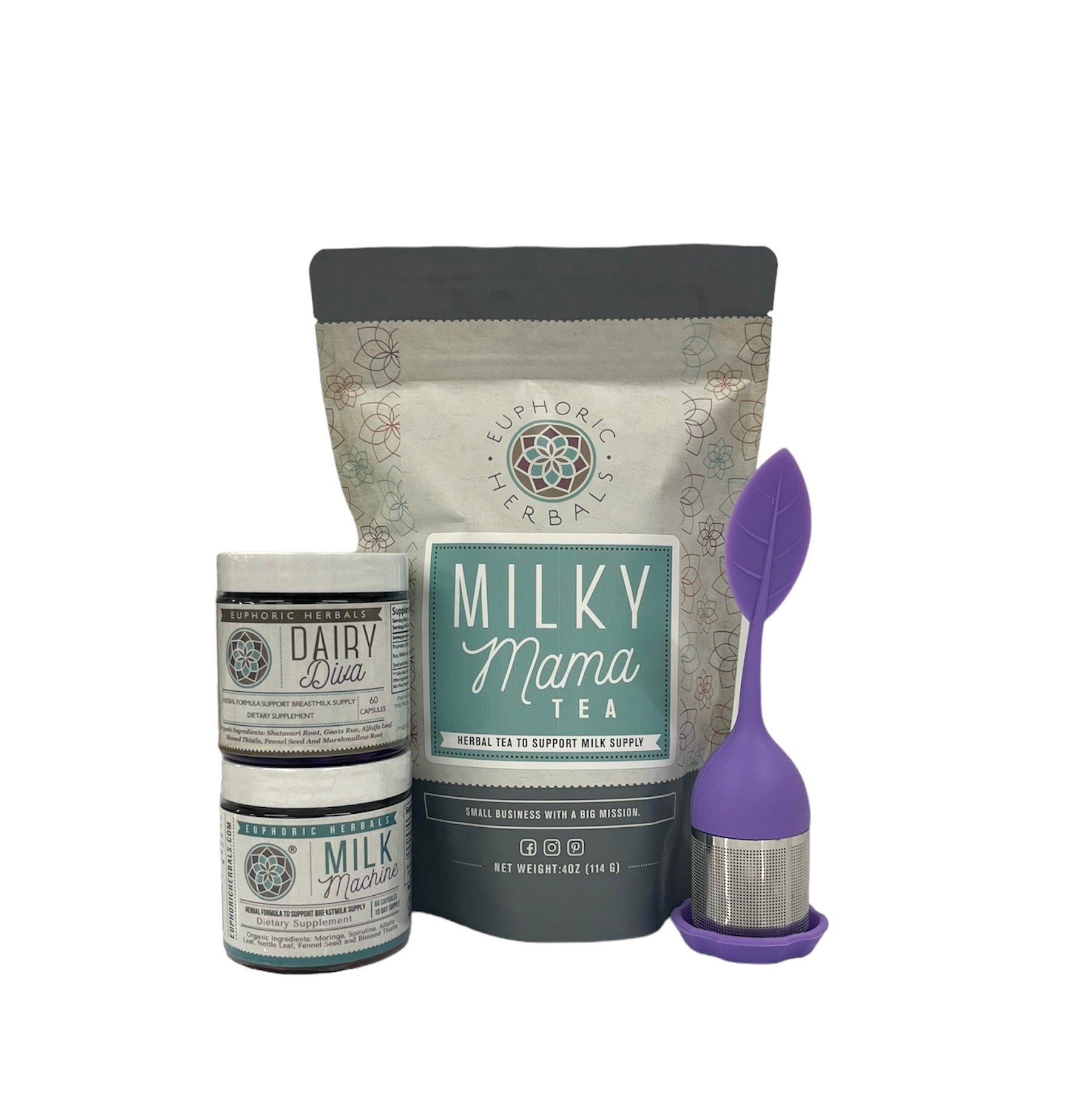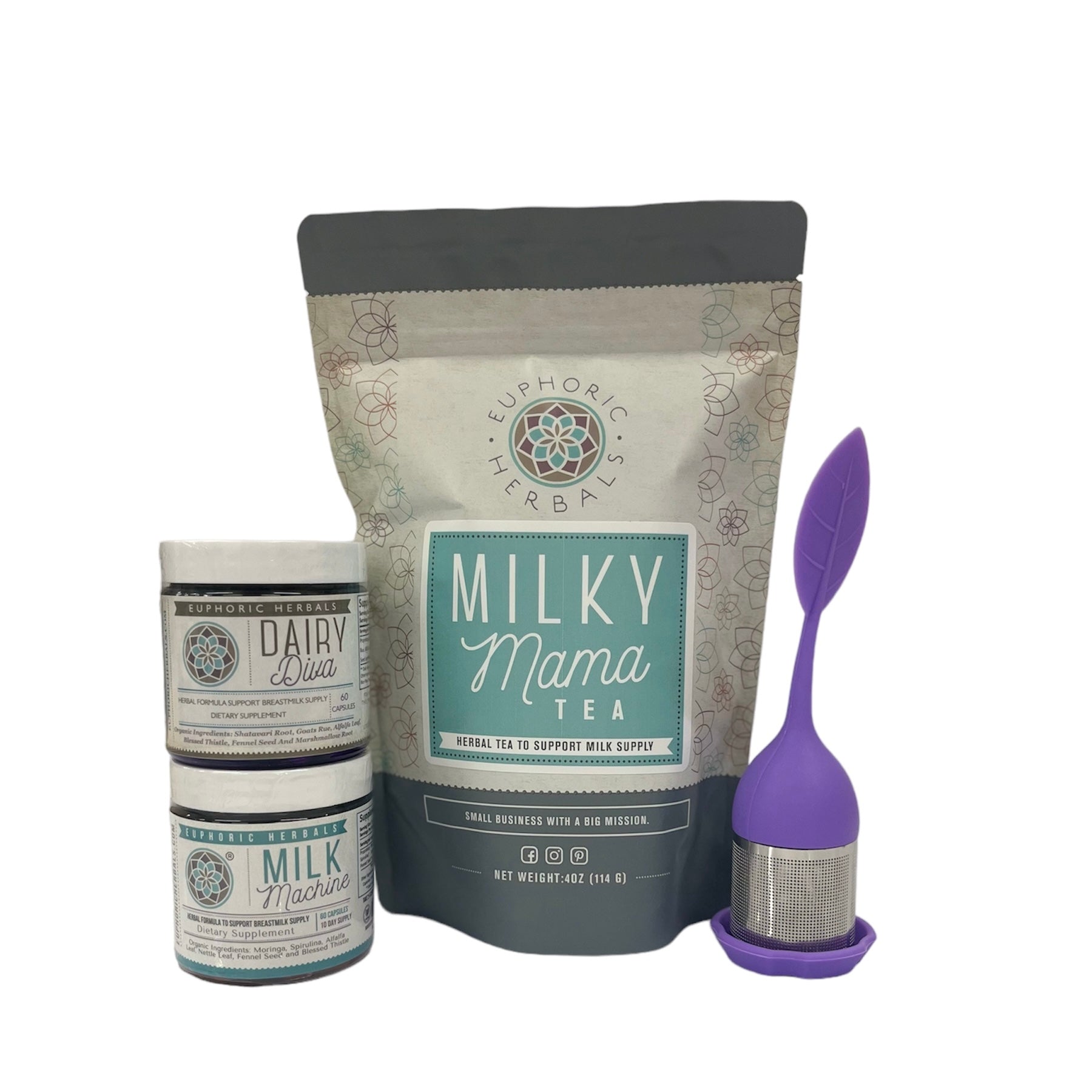 LEVEL UP YOUR MILK SUPPLY!
BONUS: Our FREE 90 Page Recipe Ebook!
Every purchase is included with our BEST SELLING 90+ Recipe Ebook.

We made this ebook to make sure our 10,000+ happy customers never have to worry about what fruits they should mix to enjoy their soft serve ice cream.